Editorial Board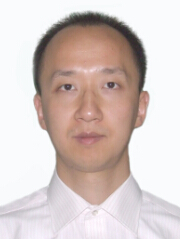 Prof. Yucong Duan
, Editor in Chief
College of Science and Information Technology, Hainan University,
China
Editorial Board Members
Prof. Ahmad Fairuz Bin Omar, School of Physics, University Science Malaysia,
Malaysia
Prof. Ng Hoon Kiat, The University of Nottingham,
Malaysia
Prof. Roman Gr. Maev, Department of Physics, University of Windsor,
Canada
Prof. Yang Gelan, Hunan city university,
China
Assoc. Prof. Kok Swee Leong, University Teknikal Malaysia Melaka (UTeM),
Malaysia
Dr. Yasser M. Alginahi, Adrian College, Michigan,
USA
Dr. Ahmad Kharaz, Derby University,
UK
Dr. Daniel Roy Hughes, Xi'an Jiaotong-Liverpool University,
China
Asst. Prof. Sundari Ramabhotla, Vaughn College of Aeronautics and Technology,
USA
Dr. Yogesh Varma, The University of Oklahoma,
USA
General Information
Abbreviated Title:
Int. J. Comput. Electr. Eng.
Editor-in-Chief:
Prof. Yucong Duan
Abstracting/ Indexing:
INSPEC, Ulrich's Periodicals Directory, Google Scholar, EBSCO, ProQuest, and Electronic Journals Library
What's New
Jun 03, 2019 News!

IJCEE Vol. 9, No. 2 - Vol. 10, No. 2 have been indexed by EI (Inspec) Inspec, created by the Institution of Engineering and Tech.! [Click]

May 13, 2020 News!

IJCEE Vol 12, No 2 is available online now [Click]

Mar 04, 2020 News!

IJCEE Vol 12, No 1 is available online now [Click]

Dec 11, 2019 News!

The dois of published papers in Vol 11, No 4 have been validated by Crossref

Oct 11, 2019 News!

IJCEE Vol 11, No 4 is available online now [Click]